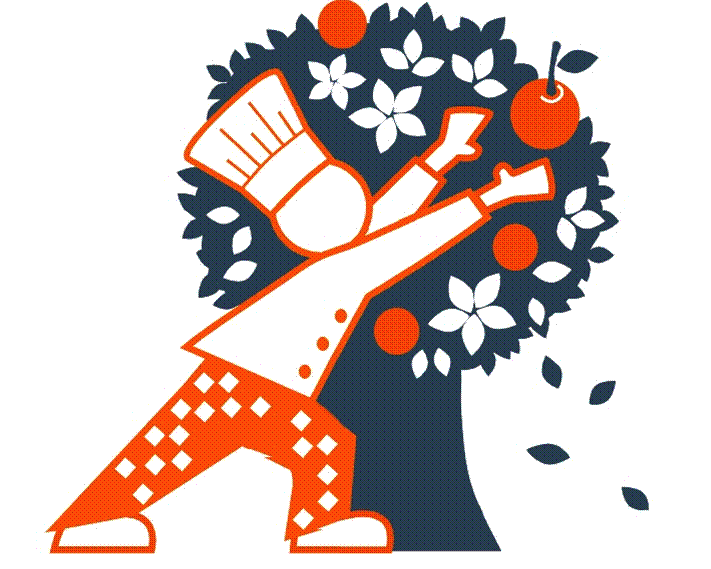 How it all Started
The Early Years
The Collins family have farmed at High Laver Hall since the 1950's. Over the years we have grown a wide variety of crops, most notably potatoes. At one point we were growing over 800 acres of potatoes in Essex, Suffolk, Surrey and Cornwall. Because we are in the "bread basket of England" we have always grown a lot of wheat but at one point we did have cattle on the farm as well.
Time For Change
In 1997 we started to convert some of the farm to Organic production, starting with potatoes. In 1999 we launched our new "Box Scheme" which we named Ashlyns after one of our farms which enabled us to sell our organic produce to the local community. We began with 50 acres of land that grew 40 different types of vegetables which included your everyday usual suspects through to some slightly more adventurous items such as kohl rabi, asparagus and artichokes.
​
We then decided to be brave and re-introduce livestock to the farm and ventured into Free Range Eggs with our 500 strong flock of Black Rock hens. Next up was the very daunting task of picking a suitable breed of cow for our suckler beef herd to suit our land. We opted for Lincoln Reds as they are a very sturdy, low maintenance breed.
​
The following years saw us venture into farm shops, education visits, play areas, open farms and compost recycling. As with all diversification projects we have continued to move with the times to maintain the long term security of the farm. The more recent years have seen us revert to conventional farming whilst continuing to follow the ethical & environmental principles of organic farming but in a more sustainable and profitable way that suits our land. With the old adage of "know what is possible but do what is realistic" we are now concentrating on growing combinable crops and focusing our efforts on dealing with these very challenging times of modern farming.
Ashlyns
In the early 2000's, through supplying our local community, we began to realise that we needed to look at where our next customer was coming from and what are they eating now. Having young children of our own we explored what was happening in our schools and quickly realised that this was an area that needed severe change. Knowing that local and organic produce was not the complete answer to this problem that had been building for generations we developed our "Feeding Our Future" project.
We created a separate company called Ashlyns Organics Ltd in 2005 to facilitate the next phase of our diversification strategy. Although we don't farm organically any more it is difficult for us to change the name as so many people are familiar with it, hence we generally just call ourselves "Ashlyns". The project had to cover all bases so we identified four key areas to focus on. The school meal needed to be cooked on site at each school using good fresh ingredients. The children needed to understand how that food was produced through education visits and the people preparing the meals needed to be given the time, skills and resources to be able to deliver the vision. Many would say that this was how it used to be but unfortunately we have skipped a few generations of food education and the commercial limitations of school catering had led to a decline in freshly prepared meals.
​
The last part of the puzzle was to help Headteachers and Governors put together a support package that looked at menus, food safety as well as promoting the vision of a better future. In 2007 we opened our Training Kitchen that we converted from an old cattle barn and embarked on a fantastic journey. With the help of Jeanette Orrey MBE and Simon Owen, we developed training courses to help school catering teams prepare themselves for the challenges ahead. The courses covered everything from knife skills through to promotion and marketing. The chance to show people that they have the ability and hopefully now the confidence to make change was so rewarding. Jamie Oliver opened the kitchen for us during the start of his campaign to improve school dinners and he was so pivotal in raising awareness about the problem but equally congratulated us on providing the tools to be able to exact change.
The biggest quantum leap we have experienced was in 2008. Previously we were advising schools on how to run their own school meal service but we were constantly being asked by Headteachers whether we would manage the service for them as they were too busy running their schools and by their own admission they didn't necessarily have the skills or knowledge to do it themselves. This led to Ashlyns becoming Contract Caterers. This was something that we never envisaged but made perfect sense. We are now able to install our ethos and practices to make change happen. This is only possible by being in Partnership with our schools as there is so much work to be done through education and parental support. There are always huge challenges but fortune favours the brave and we have experienced unprecedented success by believing in what we do and making it happen.
For more information please visit the Catering Contracts page.
​
​
​
​
So What's Next?
Well, watch this space as you never know. We have been so lucky to be able to try new ventures. Some have worked really well, others not quite so. The main thing we have learnt on this journey is that if you stand still you go backwards. The farm and everyone who works on it are so open minded and supportive. We know we have changed peoples lives for the better through our Lottery Projects working with disadvantaged families through to the lowly school dinner and we will continue on our crusade.